UNDERSTANDING SPECIFIC LEARNING DIFFICULTIES: LEARNING SUPPORT ASSISTANTS' TRAINING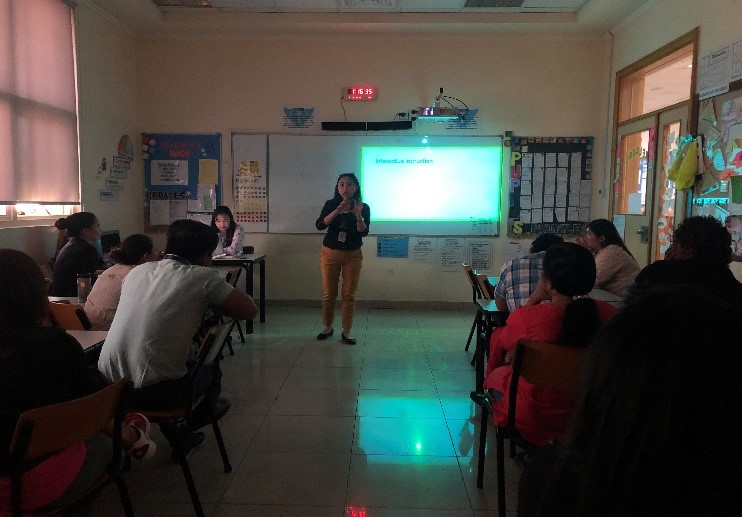 On 9th of May 2019, Learning Support Assistants (LSAs) had a training on "Understanding Specific Learning Difficulties." Ms. Maf Cimafranca, Learning Support Teacher, briefly shared about various learning challenges like Dyslexia, Dyspraxia and Dyscalculia as characterized and specified by Knowledge of Higher Education Authority-KHDA. She mentioned the connectedness of each identified learning challenges to one another.
To enrich the awareness on Dyslexia, she presented the myths or facts exercise to the participants. Participants were asked alternately in groups if statements were a myth or fact which everyone enjoyed and learned. And to understand further the basis of the specific learning difficulty, Ms. Cimafranca informatively shared the medical perspective behind it.
The video presentation widened the perspectives of the LSAs and the rest of the people around in understanding the importance, deepness and impact of the said challenge to individual child. She emphasized the importance of early intervention to help these students cope with the reading challenges they encounter. Multi-sensory approach can be effective to teach students with reading difficulties.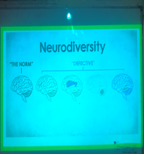 At present, students of determination at St. Mary's Catholic High School- Muhaisnah (SMM) are "at home" with their Inclusion Support Team/Department. It is an avenue where they feel they belong, accepted, cared and nurtured individually. In this sense, Ms. Cimafranca presented a video of a testimony of one of the students who received reading intervention from the department and how this affected her academics and self-esteem.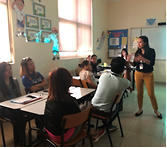 Ms. Cimafranca strengthened the usage of the result of NGRT to be one of the sources to help identify the possible children facing reading difficulties. Teachers and the school community utilises various indicators to detect children needing support. She deliberately discussed the accommodations in class which teachers of SMM strive to accomplish especially the use of interactive instruction and the significance of daily routines into the lives of the students.
The session adjourned with simple implication of "learning is fun" in the faces of the participants. Looking forward for the second part next professional development.