SPEECH DELAY AND INTERVENTION TECHNIQUE
On 30th of May 2019, Learning Support Assistants (LSAs) had a training on "Speech Delay and Intervention Technique." Ms. Ampi Tenorio, Learning Support Teacher, briefly shared about the difference between Speech (actual sound of spoken language), Language (symbols of written, spoken or gestures) and the Speech Pathologist as the one who assess, work to prevent and treat the above mentioned difficulty.
Ms. Tenorio make it cleared the distinction of two methods; pull-out method the so called traditional method wherein the child is placed to a room with resources to cater the needs like speech room while pull-in method is assisting the child inside the classroom.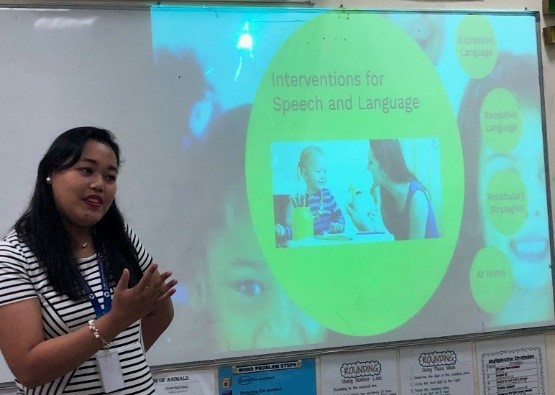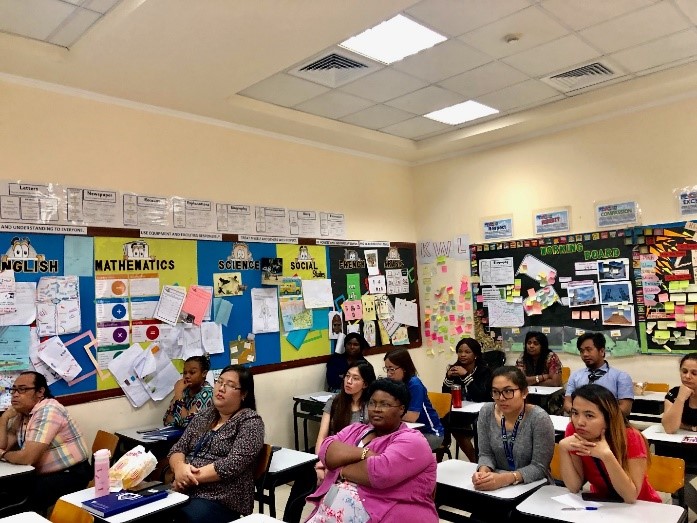 Ms. Tenorio energised the participants for an tounge muscle exercise through tounge twister. This method is also beneficial to produce the correct sound with proper movements of the tongue. She briefly shared about the significance of Developmental Milestone, stage of individual development that is related to speech and language delay. Scientifically speaking, the causes of speech and delay disorder are caused by the brain working differently. The significance of speech and language problems are often the earliest sign of a learning disability. Speech disorder is difficulty on producing speech sounds or problem in voice quality. While Language disorder is difficulty in the ability to understand and/ or use words or express thoughts.
Giving the participants an activity to harness one's vocabulary and improve socialization. Ms. Tenorio made the audience more participative and interested in various techniques to deal with speech and language delay.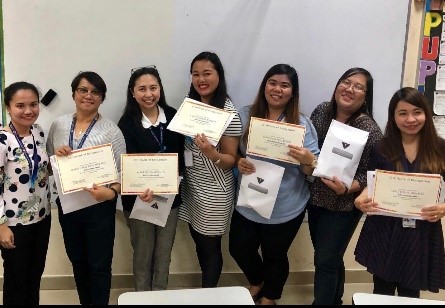 Ms. Malaya, head of the department, exerted her best effort together with the SMM management to congratulate and affirmed individual efforts and mostly the exemplary contribution of the members of the team. Ms. Annaliza Martin, LSA was also acknowledged for her commendable annotation and documentation of provisions for her students.
Evidence of meaningful, happy and satisfied session were reflected in group photo.