INTRODUCTION TO LEARNING DIFFICULTIES PART 2
Learning Support Assistants (LSAs) had a training on "Introduction to Learning Difficulties Part 2" by Ms. Maf Cimafranca, Learning Support Teacher, on 16th of May 2019.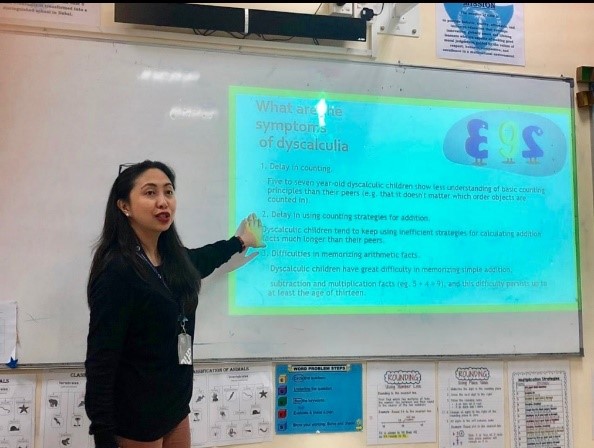 Ms. Cimafranca introduced the specific intervention techniques in teaching reading to students with specific learning difficulties. She presented teaching aids and activities alongside their purpose and target skills being developed.
She simulated the use of the big books, flash cards, movable and magnetic letters which develops phonemic awareness among struggling readers.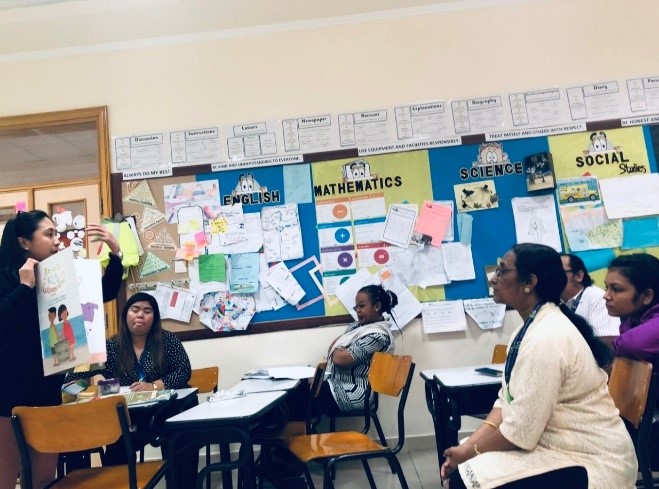 Ms. Cimafranca briefly shared the eight basic strategies that every learner must develop to acquire good reading skills. Like rhyme and alliteration awareness (ages 3 plus), syllable awareness (ages 3 to 4), identification phonemes (age 5), blending and segmenting phonemes' (ages 5), isolating phonemes (ages 5-7), deleting phonemes (ages 5-7), substituting phonemes (ages 6-7) and writing prompts.
She also discussed Dyscalculia which is difficulty in arithmetic and Maths in general. Classroom accommodation and role of LSAs was also demonstrated to the participants.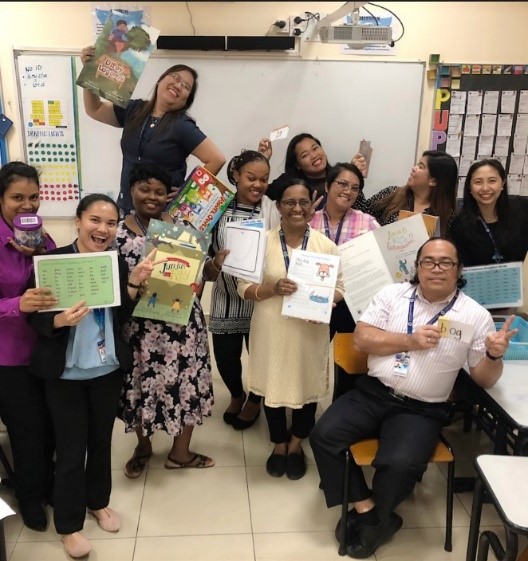 More so, Dysgraphia is the difficulty in writing were presented to the entire group together with accommodation strategies in the classroom. She emphasized the techniques to assist the students in writing and to encourage them with every attempt to write because these students develops anxiety and fear of failure. The session ends with exemplary experience among the members of the LSA group as well as to the entire Inclusion Support Team.