CLASSROOM SUPPORT PLAN AND GUIDED READING TRAINING
10 January 2019, Inclusive Support Team spearheaded another training on Classroom Support Plan and Guided Reading to Learning Support Assistants (LSAs).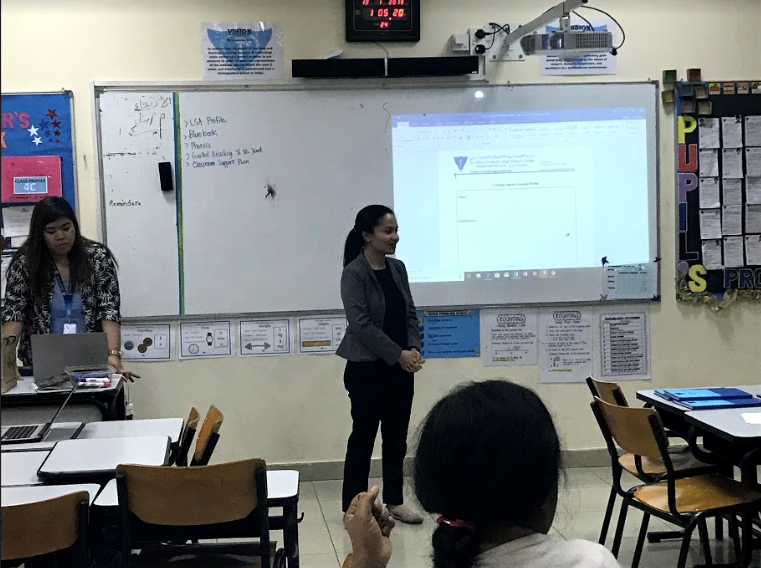 New members of the team, Dr. Maria Jolit P. Malaya, SEND Coordinator (SENDCO) and Ms. Amparo "Ampi" Aideleene F. Tenorio, our Learning Support Teacher were formally introduced.
Ms. Diane Shane Marpuri, Focal Person of LSAs, clarified requirements for LSA Profile and the updated Blue Book. Ms. Marie Fe Cimafranca, Learning Support Teacher, provided guidance on the purpose, use and relevance of the annotations in the Blue Book.
Dr. Maria Jolit Angeline P. Malaya discussed the forms for the Classroom Support Plan. Monitoring of provisions and accommodation was intently discussed relative to their roles as LSAs.
Feedback and review of progress of intervention was reported by the LSAs specifically those in Year 1 and 2. Mr. John Turner, Inclusive Governor, was also present during the meeting. He acknoweledged the work and effort of the LSAs in making inclusion possible in the classroom.
Ms. Janette, Reading Coordinator, presented the tool for monitoring the Guided Reading Programme which will be launched on 14th January 2019.